What does low vision mean?

In most cases, unlike totally blind people, when a low vision suffers from the obstacles of daily life it's more difficult to be noticed. Because most low visions would manage to get a normal life so hard that our society forget they still need our attention.

Actually, with proper devices and more practice, they can obtain a colorful life and fit in our society easily.

They are not blind, they just need some help.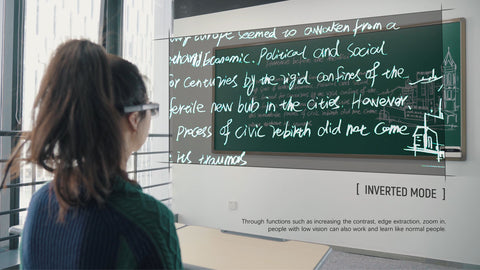 How to help visually impaired group redefine a better life?

If your eyesight are being snatched away by glaucoma, cataract, rhinitis pigment, oracular degeneration, diabetic rhinitis pigment, corneal disease...

Don't be afraid, we will assist you.

Jadebird Vision is a social enterprise dedicated to providing machine vision solutions for the visually impaired people who are currently incurable by medical science. It has gathered a group of professional R&D teams with international level algorithms, AI models, optics and sensing directions, aiming to improve the quality of life of people with low vision with the power of science and technology, so that visually impaired people could have more possibilities in life.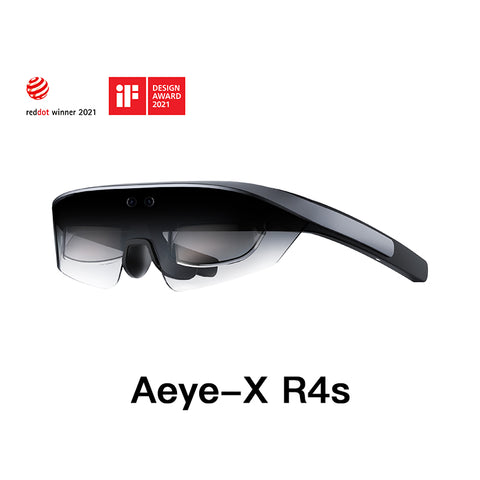 Aeye-X R4s is one AR smart vision aid, specially designed by low vision experts for the visually impaired.
53 degree viewing angle retained most of the field of view.
High definition OLED screen equivalent to a giant cinema screen.
16 kinds of high-contrast color mode 

Can help people with visual impairment 

to live, study, and work more efficiently.

R4s is equipped with two professional camera with a zoom capability 0-25 times. Vision can be increased from 0.1 to 0.7.
It comes with 0~7.00D refractive adjustment, suitable for people with different myopia degrees from 0 to 700 degrees, no need to wear glasses.
Transparent lens design can retain most global perspective so that the external environment can be grasped all the time, allowing you a safer using experience.
Built-in speaker, can convert text into voice through OCR with only 2 buttons, easy to control.
Hollow structural module, main body only 100g. Refresh the new record of thinness and lightness of smart vision aid. With elastic straps, is stable and comfortable to wear without slipping off.
With the help of Jadebird Vision,
visually impaired group can embrace more possibilities of their life.

Jadebird Vision, let you miss nothing in the world.